Fire Protection Services
Located in Regina, our shop is ULC certified to recharge and repair extinguishers and offers Transport Canada approved Hydrostatic Testing. We do all our work, not only quickly, but reliably. Our staff is proficient and flexible enough that we are able to complete any job whenever our customer needs require it. Capital Fire Protection Ltd. technicians use Building Reports™, an online software tool to record and track your building fire safety inspections. Building owners have exclusive remote access to their inspection data, can track their fire safety equipment use and create budgets for future inspections.
Fire Suppression
We supply and install fire suppression systems for commercial kitchens, industrial paint booths, and chemical storage applications. We are an authorized distributor of Ansul, Pyro-Chem and Range Guard suppression systems. Capital Fire Protection Ltd. also inspects and renovates systems for UL1254.6 compliance.
Fire Extinguishers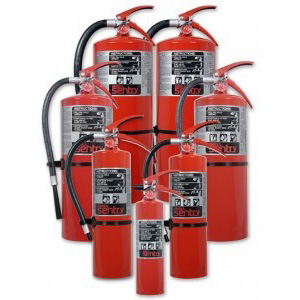 We inspect and service fire extinguishers in our shop, or at your location. Call our office to book your inspection or bring your extinguishers right to our shop. Most extinguisher inspections and CO2 fills can be done while you wait. Inspection and service is performed to NFPA standards and our facility is UL facility. We are also Transport Canada approved for hydrostatic testing using Saskatchewan's newest Galiso® computerized test equipment.
Fire Training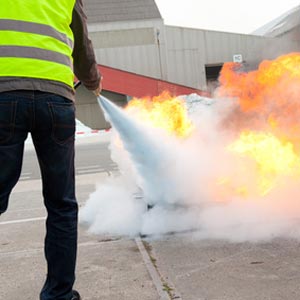 Capital Fire Protection Ltd. can train your staff on the proper use of fire extinguishers. Choose from an instruction and demonstration class or the full experience training that includes extinguishing a contained and controlled fire right at your premises.
Breathing Air & CO2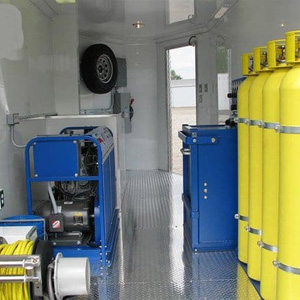 We can fill, inspect, and hydro-test your SCUBA, SCBA and Air Trailers. In addition to safety equipment service, Capital Fire Protection Ltd. recharges CO2 cartridges and tanks for beverages and recreational use (paintball, racing gears and aquarium needs). We can provide CO2 refills while you wait.